In the time of crisis many companies have taken the time to reflect on their mission and think where the world is heading. So have we at Waredock. So when world starts to reconnect again we will be able to go back to our very basic mission of empowering businesses of all sizes with scalable and efficient fulfillment and warehousing services.
What is the world going to look like from logistics perspective and how will we fit in? We will share some of our thinking below.
The World After Coronavirus
Demand for Affordable Solutions Grows
In recession consumers and companies want to save money. So they will be looking for products and solutions that are cheap and affordable. Consumers will be looking for more basic products with free delivery options, more companies will consider shared warehouses or warehouse as a service rather than making long-term commitments during the time of uncertainty.
Better Digital Literacy
It is already evident that the pandemic has forced people to discover new ways of collaborating, working, training and more. Elderly people in isolation are now more than ever forced to learn and use new solutions such as food delivery apps or video-conferencing tools.
More Remote Working
According to Forbes, more than 58% of US knowledge workers are working remotely due to the pandemic. This is more than twice as many people in North America compared to last year's average. A popular video-conferencing tool Zoom has seen an exponential growth in usage as a result – from 10 million users to 200 million users in the first quater of 2020.
As a result of social distancing rules and adoption of new technologies people will be able to spend time away from cities and work from their summer houses or long term Airbnb vacation homes.
Maturing and Mass-Adoption of Last-Mile Solutions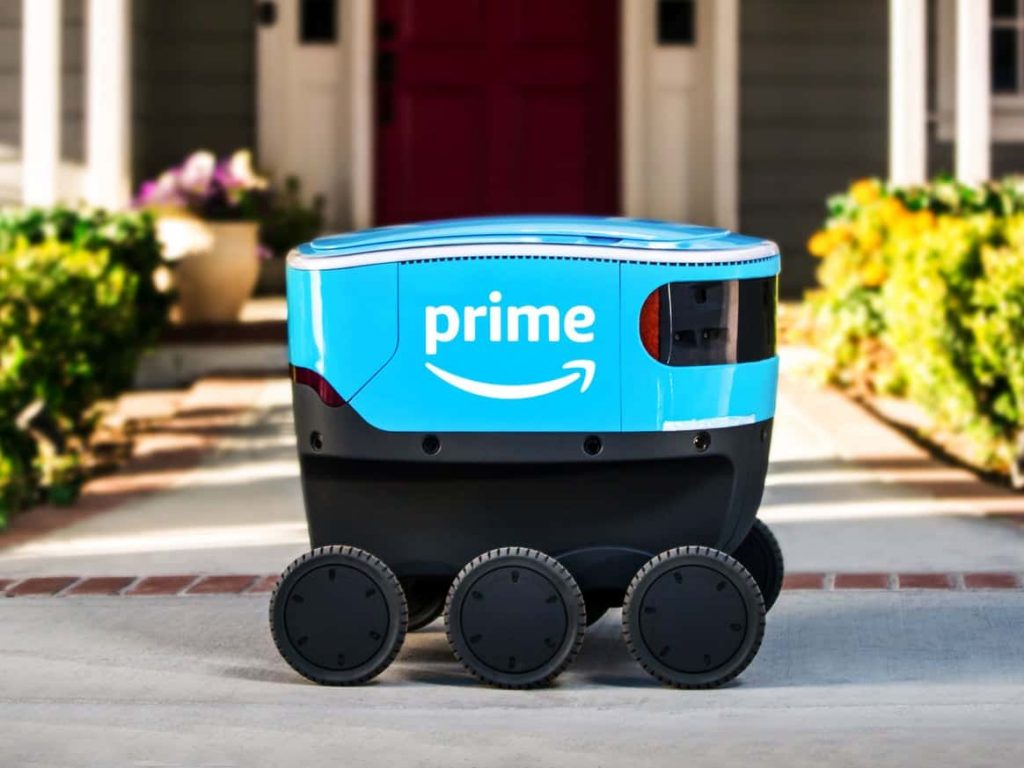 With retail disruptions caused by the coronavirus it is expected that shoppers will spend less time in stores and more time buying items online. Online shopping will thus increase at the expense of in-store shopping where the risk of airborne viruses is greater.
Over time last-mile solution companies will help retailers to iron out the problems plaguing last-mile delivery (eg with higher delivery densities). Ride sharing companies such as Bolt and Uber are likely to focus more on deliveries than on-demand rides.
Direct-to-consumer Brands Go Omnichannel
In 2019, online sales for direct-to-consumer brands reached $14.28 billion, according to data from eMarketer. However, large FMCG companies have been catching up by experimenting with different products, customer segments and sales channels. This means that scaling a DTC brand has become a serious challenge for many.
To combat this we are seeing a new crop of retail concepts such as Showfields, Bulletin, Story, and Neighborhood. These platforms offer goods that are all variations on the same theme. They curate and aggregate DTC concepts under one roof without expensive build-outs and long-term lease commitments.
From Distribution Hubs to Micro-Fulfillment Centers
Retailers have been building distribution centres for decades. In recent years we have seen start-ups such as Darkstore leveraging underperforming stores or third-party locations in dense, urban areas to create efficiency for online orders. As a natural extension we will be seeing more micro-fulfillment solutions that enable one-hour fulfilment or parcel lockers in less densely populated areas.
What Makes Waredock Different?
To come out of the crisis we as a company have to be very nimble. We have to simplify even further our operations and how we run, so that we can move very-very quickly. And what we are going to focus on is anything that makes us different. Our team has created a list of things that makes us different and we are going to dubble down on those.
Forward-looking 3PL Partners
Waredock differs from legacy contract logistics (also called 3rd Party Logistics or 3PL) companies with its network of verified, collaboration and future oriented 3PL partners who are one of the pillars of our scalable fulfillment and warehousing network.
Distributed and Scalable Network
Scalability and flexibility is another differentiator of Waredock. Our cross-border network with locations in Europe and US is built for small starting businesses and multinationals alike. We work with small consumer brands that are just getting started with their direct-to-consumer businesses or omnichannel strategies. And we work with multinationals who are looking to optimize the time and costs to store goods and make quick deliveries to their customers.
Focus on Service Design
Our founding team has deep roots in the digital service design. And all of our employees are working on a daily basis to simplify and optimize the processes of inbound and outbound logistics to increase profitability of our customers and partners.
We will all come out of this stronger than ever. Our team would really like to hear how you are planning to make the best out of this situation. And if you want to hear more about us and our services, feel free to schedule an exploratory call or go on and sign up now.