What's more annoying than a late package? A damaged one!
Delivery issues cause a lot of customer returns in eCommerce, with a whopping 80.2% of online purchases being sent back because they got damaged. And to make matters worse, more than a third of customers won't even bother ordering from an online store again if they receive a damaged package. It's a real headache for online businesses because they often have no control over these damages, but they end up costing a lot. Not only do they have to pay for shipping the damaged item back to the warehouse, but they also have to ship a replacement to the customer and deal with the damaged goods.
Making sure your products are delivered safely, on time, and in one piece is crucial to keeping customers happy and maintaining a good brand reputation. Anything less than that can seriously hurt your business, leading to higher expenses and potentially losing out on future sales. In this blog post, we'll dive into the common causes of shipping damages in eCommerce and talk about some important steps you can take to prevent them.
One of these steps is partnering with a third-party logistics (3PL) provider who knows their stuff and has the necessary resources to make sure your online orders arrive at your customers' doorsteps in perfect condition.
The 5 most common reasons for damages during eCommerce shipping
The most common causes of eCommerce shipping damages are the following:
1. Insufficient Packaging:

When products are shipped in boxes or mailers that are larger than the item itself, they tend to move around and get damaged during transit. Without proper padding, the item is not secure. Not only do you end up spending more on cushioning materials and larger packaging, but these oversized packages also take up more space in delivery vehicles. Additionally, using low-quality packaging increases the risk of damage as it may not withstand the rigors of transportation.
2. Mishandling:

Couriers don't always handle packages with care, even when marked as "fragile." Drops and mishandling within the supply chain can irreparably damage the contents. While it may not always be clear who is at fault for mishandling, as the seller, you are responsible for resolving the issue with the end-customer. Working with reputable carriers can help mitigate this risk.
3. Environmental Factors:

Extreme temperature and humidity changes along the shipping route can warp, corrode, or contaminate parcels and their contents. Non-waterproof packages left outdoors are vulnerable to damage from unexpected weather conditions like rain or snow, especially for electronics, perishables, and sensitive materials. Proper packing methods that consider various climates the parcel may encounter during international shipping are best practice.
4. Inaccurate Documentation:

Incorrect or incomplete shipping labels and customs documents can lead to mishandling of parcels, even with trusted carriers. This increases the chances of damage during transit, especially if fragile items like glass are not appropriately labeled. While you cannot control how couriers handle parcels outside your warehouse, you can encourage proper handling by adding "Fragile" or "Handle with care" labels to relevant packages.
5. Theft and Tampering:

While not directly causing shipping damages, theft results in inventory loss and additional costs for replacing stolen products. In some cases, parcels may be tampered with, leading to damage for malicious purposes. Businesses shipping high-value items are advised to use tamper-evident packaging and shipping insurance to deter such incidents and recover costs for damaged parcels.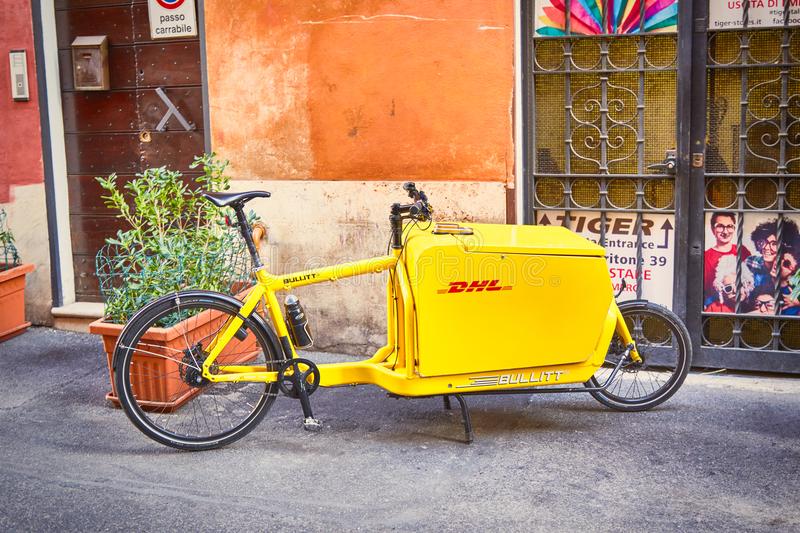 8 ways to prevent shipping damages
The good news is that there are plenty of measures you can implement to prevent shipping damages, lower your business costs, and keep customers happy.
1. Use the correct packaging
The package your products are shipped in should only be slightly larger and, ideally, as close in shape as possible to the item you are shipping. Whether you are using a cardboard box or a plastic mailer, make sure there is enough space in the package to accommodate any filler material you use to cushion your product(s) and fill any empty space to reduce the risk of movement during transit.
2. Pack every item properly
Products that are fragile or susceptible to breaking, exploding, or leaking should be adequately wrapped in cushioning material such as paper, bubble wrap, air pillows or similar. Knowing what packaging materials to use for your products is vital to protect against potential damage. Take care to avoid using too much packaging, however, especially if it is non-recyclable or non-biodegradable, as this could damage your environmental credentials.
3. Label your packages as fragile
It seems simple but you would be surprised to learn how often businesses underestimate the importance of labelling fragile parcels. You can prompt package handlers to be more careful by affixing clear and waterproof fragile labels to parcels or – better yet – investing in packages that already have fragile warnings printed onto them to save time in the order fulfillment process.
4. Follow stringent quality control processes  
Products should be inspected before they are shipped. This includes checking for any defects, loose components, or vulnerable areas that might benefit from additional protection. When working with a new carrier or shipping partner, it is also worthwhile conducting several test orders to see if packages end up at their intended destination safely – and take the necessary steps if they do not.
5. Work with reliable carriers  
You won't truly understand how a carrier performs unless you work with one, but make sure you do your research before selecting which carrier(s) to ship your orders through. Choose reputable carriers known for their careful handling, timely deliveries, and excellent customer support. Research carrier performance, customer reviews, and possible shipping insurance options to make the best decision for your business.
6. Invest in shipping insurance  
As mentioned, shipping insurance can help you recover the cost of a shipment that is lost, damaged, stolen or delayed during transit. Many domestic and international courier companies can cover a certain value without insurance, which is helpful if you are a smaller eCommerce business, or the average value of your shipments is relatively low. However, if you are shipping higher-value goods like electronics or luxury goods, the standard cover offered by some couriers will rarely reimburse for the entire shipment value. That's why many leading businesses still opt for shipping insurance, offering protection against lost goods and revenue should anything beyond your control occur. Just make sure your orders are packed properly, otherwise this will invalidate any shipping insurance claims.
7. Track each shipment with tech  
Many of the leading carriers offer tracking updates for 24-hour and 48-hour delivery services. Tracking each shipment at each stage of delivery – especially in real-time – makes it easier for you to plug any gaps in the fulfillment process that could be leading to shipping damages. If a problem does occur, make sure you have a record of the damaged package, the type of damage, and how it happened, so you can take steps to address potential issues and prevent reoccurrence.
8. Work with a 3PL provider
If you are often dealing with shipping damages, it might be a sign that it's time to outsource your fulfillment to a trusted 3PL provider. Waredock works with many of the world's most trusted couriers and has the buying power to secure some of the most competitive shipping rates in the industry. Waredock also offers a 99.9% accurate pick and pack service to ensure orders are packed safely before they are dispatched, with the team working closely with your business to ensure orders are fulfilled as desired for a memorable unboxing experience. You can then track each shipment in real-time via our fulfillment platform. Should the worst happen, Waredock can submit courier claims on your behalf, taking the hassle and headache off your hands.
Mistakes in shipping are bound to occur
Delivering online orders is not a perfect science. Packages can get damaged from time to time and, most likely, out of no fault of your own. It happens. However, if you are noticing that a lot of your orders are getting damaged and hurting the customer experience, it is time to reassess how your orders are being fulfilled to improve your eCommerce operations and ensure long-term profitability. Outsourcing to a 3PL provider could be a crucial move for getting the right products to your customers on time and in perfect condition, minimising the risk of damages arising in the first place and enabling you to focus your time, energy, and investment on business growth.  
If you want to overcome the headache of shipping damages, Waredock is ready to help. Simply fill out our form and one of our fulfilment experts will be in touch to discuss your unique business needs.