Fashion and Apparel Fulfillment
Offer fast, affordable shipping and maintain visibility and control over orders, inventory, and customer insights.
Sustainable Apparel and Fashion Fulfillment
The clothing industry is a big business, valued at $12 billion USD. 
The average American family spends upwards of $1,700 on clothes per year. More and more of those consumers are buying their clothing online, so much so that online shopping has become more popular than in-person shopping. 
With the vast sales channels available to both sellers and consumers, diversifying where you're selling your products sets you up for even greater success.  As this Statista survey shows, Amazon is particularly popular with consumers, followed by online apparel shops. 
With a connected, distributed network and software that integrates with all your online sales channels, Waredock is the command center where any ecommerce company can take control of their supply chain operations.
Our software seamlessly integrates with all the major ecommerce platforms, including Shopify, WooCommerce and more.
Time is money, and the faster you can get back to selling your products, the better.
Waredock has a network of fulfillment centers in major metro areas  in Europe (and continue to expand). Our warehouses are strategically located, so that no matter where your customers are, they are nearby to get your apparel to customer faster and for less.
Compete with major apparel retailers with our fast 2-day shipping. Offer your customers a better experience with fast deliveries.
It's easy to view and manage your inventory across any of our warehouses from one central dashboard.
Apparel retailers experience more returns than other online merchants. Waredock will process and reintegrate your returned products back into your supply chain to optimize your fulfillment.
Sustainable Fulfillment Network for Fashion and Apparel.
Our range of fulfillment services allow fulfillment to be a revenue driver, not a cost center for your business.
How Our Fashion Fulfillment Works?
Provide your customers with the fast, convenient delivery options they demand, with all the benefits of an order management platform.
1. Connect your online store and send us your products
Our seamless API integration empowers you to fully integrate your e-commerce system of your choice with our logistics software and can be completed within a few clicks. After the products and SKUs have been synced, you can schedule deliveries in order to ship the products to one or several fulfilment warehouses.
2. International and flexible warehousing
Our international fulfilment network is equipped with modern shelving systems and pallet spaces. Stocks can be divided flexibly across fulfillment centers to bring products closer to your customers. This enables you to cut down shipping costs and reduce delivery times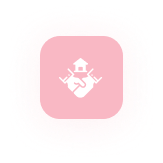 3. Worldwide shipping with trusted parcel services
The automated fulfillment process starts right after a customer has placed an order in your online shop. Since the order data is automatically transferred to our warehouse we can immediately start processing the order and ship it to the customer on the same day.
Fashion fulfillment services allow online companies to evolve with fashion trends, respond to market needs, and turn over inventory quickly. Fashion is a fickle industry with short product lifecycles that revolve around seasons, trends, and locations, and have huge product variation between women's, men's, and children's wear and sizes.
Within some retail categories, vast segments of the market are monopolized by a few large brands. When it comes to apparel, each retailer must constantly stake their claim to develop and maintain a customer base. In turn, apparel brands face higher standards in customer satisfaction and must ensure brand loyalty. However, the apparel industry has room for smaller brands to secure a portion of the market next to national retailers.
Of course, tastes and trends in fashion change in months and even weeks. Thus, online retailers must be flexible, responsive, and open to quickly change course. Choosing the right fashion fulfillment service can make or break an ecommerce fashion retailer. A good apparel retailer will enable a company to grow and continue to support them as sales increase – all while maintaining the same high-quality level of service.
Waredock can do just that.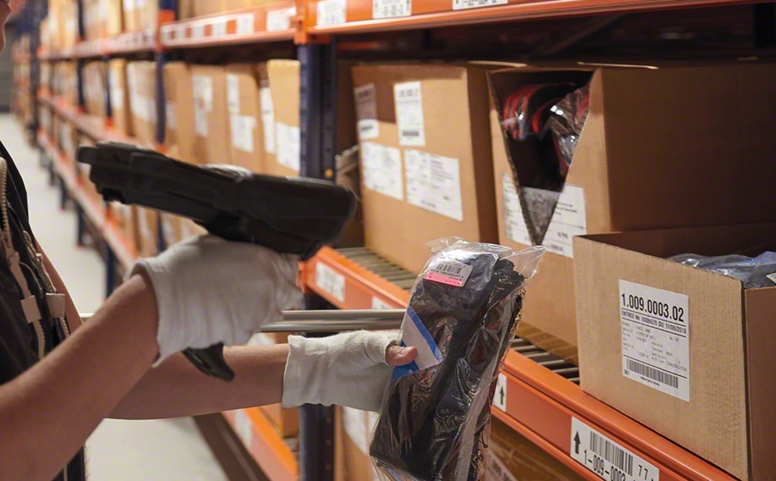 Apparel Fulfillment with Waredock
 Waredock offers fast, accurate ecommerce shipping across Europe at discounted shipping rates. Not only does Waredock make pricing transparent and easy-to-understand, but they also offer price breaks for essential pieces of the ecommerce fulfillment process. Waredock is well-versed in fulfilling a wide range of apparel, including: 
Women's wear
Men's wear
Children, toddler, and infant wear
Clothing accessories such as hats, gloves, scarves, and jewelry
Active wear Footwear
And much more
Choosing an apparel fulfillment provider requires an online merchant to consider questions of turnaround time, online store/marketplace software integration, branding options, and ultimately price.
Fashion Fulfillment
Waredock partners with fast-growing fashion brands to help them compete in a competitive market. With Waredock, fashion brands are able to meet customer demand and expand their reach geographically thanks to a growing fulfillment network and expertise in logistics.
Start or Scale Your eCommerce Business Sustainably!
Select the best warehouse locations and distribute inventory efficiently while reducing CO2 costs