In 2020, total warehouse take-up hit close to 5 million sqm for the first time in history, representing a 24% increase year-on-year. New leases and expansions accounted for nearly 70% of that total, equating to approximately 3.45 million sqm. In 2021 we expect the market to grow, this is driven by e-Commerce, post-Brexit opportunities and companies reviewing their supply networks as a result of the Corona pandemic.
A Dynamic Market
As in previous years, the positive development of the Polish logistics real estate market continued in 2020. Despite disruption connected with the COVID-19 pandemic, the market remained stable. The rapidly growing supply, largely due to speculative investments, has increased by almost 40% over the last two years.
2021 is expected to see many new projects break ground, including large-scale developments such as Panattoni Europe's Wrocław CAMPUS 39 (180,000 sqm, Wrocław), 7R Park Gdańsk-Port (123,000 sqm, Tricity), Hillwood Rokitno (110,000 sqm, Western Poland) and DL Invest Park Teresin (100,000 sqm, Warsaw suburbs).
Ecommerce in Poland 
Poland is an attractive market for the development of e-commerce – a young industry, which is growing fast. The number of online purchases reached an all-time record in Poland last year. This has mostly to do with the lockdowns due to Covid-19. Nevertheless, Poland is still one of the fastest growing eCommerce markets in Europe. According to data from Statista, online spending reached 10 billion euros on the main product categories, clothing, consumer electronics, furniture, food, and toys. That's an increase of about 25 percent compared to 2019.
Given Poland's strategic location at the crossroads of major transport routes, further improvements to its transport infrastructure and the growth of urban and cross-border logistics, the market outlook for 2021 remains positive. Investors who spent a record 2.6 billion euros on industrial projects in 2020 also expect the market to grow in the long term.
Exponential Growth for Short Term Storage
Exponential growth of online retail has resulted in a record amount of space being leased on a short term basis. For example, in the first half of 2020 short term leases covered 326 00 m2 of space. Since many online stores do not know exactly how their needs will change, they can also be tricky customers for bigger logistcs parks who traditionally expect long lease terms from their customers. In the next years we expect large logistcs parks becoming increasingly open in working with on demand cloud based solution providers.
Heterogenuos eCommerce Landscape
Although we expect things to normalize once shopping habits in Poland have changed or Corona lockdowns ends it is still clear that e-commerce warehousing market will remain heterogeneous. On one hand, there are will be small players who are just entering the market or offering niche products. They often prefer to shared space with other smaller players, for example with the help of Waredock platform. For them often warehouse is more than a place where goods are stored – more often it is the place where the final product for the final customer is created and packaged.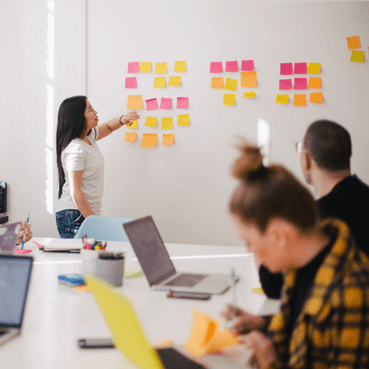 There are also companies with large scale operations where adaptability of buildings is particularly important (eg in terms of height or floor load-bearing capacity, enabling use of automatic solutions). For such large e-commerce focused companies being able to accommodate large number of employees and providing them with an appropriate social scene (changing rooms, canteen etc) plays a key role. Also in 2021 and beyond we expect that becoming carbon neutral, acting green becomes even more relevant for successful large players and this will also be visible in their sourcing for logistics services (read about Amazon becoming carbon neutral by 2040 — 10 years earlier than is outlined by the United Nations Paris Agreement).
Green Certificates
BREEAM and LEED certificates are a good marker that a warehouse is 'green'. This is because these green certificates indicate that an industrial building has been designed and built-in line with sustainable development principles.
Poland currently has 139 BREEAM- or LEED-certified buildings, accounting for 16% of all warehouses in the country. Such certification is not standard practice yet, but it will soon be according to experts.
New Operating Models
Technology and consumer preferences are changing.  Report by Gemius ( "E-commerce in Poland 2017 and 2018″) stated that value of the e-commerce market in Poland was 9.11 billion EUR (40 billion PLN), and in 2020 it will exceed 15.9 billion EUR (70 billion PLN). Today, e-commerce customers pay less attention to shipping costs and more to speed. The effect of this will be an increased demand for urban projects, which we expect will also be more visible in 2020.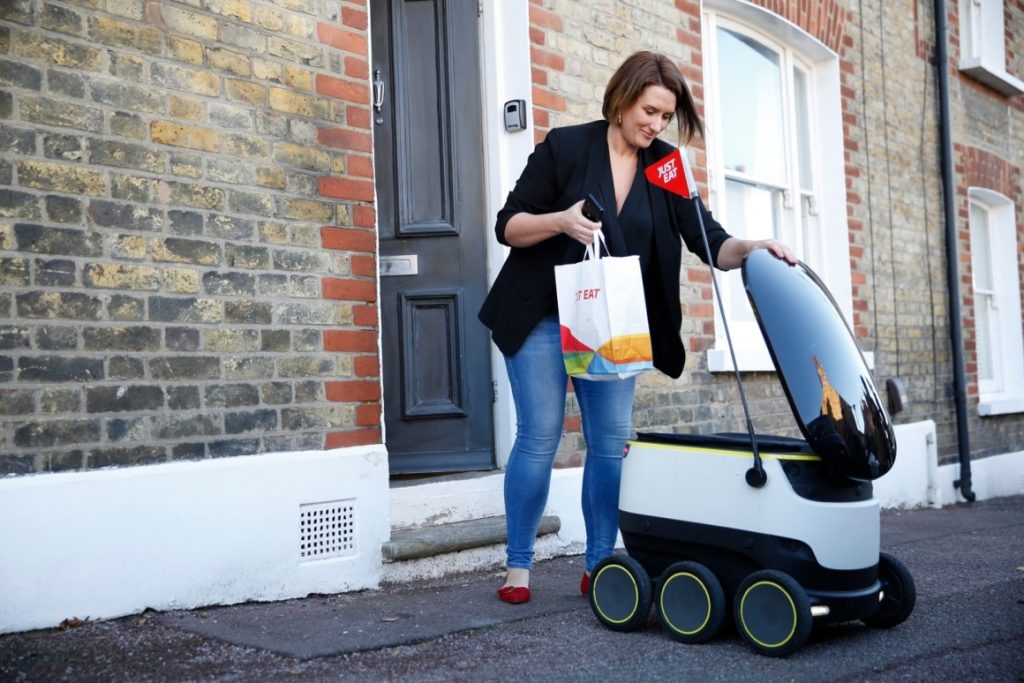 For developers, this means returning to the cities and their outskirts, where office buildings, housing and shopping facilities historically have replaced warehouses. At the same time, the lack of land and high prices reinforce the need to use the space efficiently. One example of this in 7R City Flex Last Mile Logistics project which offers a flexible range of spaces: from warehouses, trade and exhibition spaces to office space.
According to Anna Głowacz, a director of the industrial department at AXI Immo, the expectations now go beyond that the warehouse provides only a standard 10 m height. Tenants expect facilities individually tailored to the processes corresponding to their business – with enough power, floor space enabling the use of automatic robots or a roof garden for employees. As an example P3 logistics park in Poznań features above-standard number of docks and a height of up to 12 m. 
Focus On Talent And New Technologies
Until recently, factors such as location, road infrastructure, availability of international connections determined where invesments would be made. However, with aging population in Western Europe investors, especially for e-commerce and production, are in search of places with enough work force and talent from universitites to support trends such as automation and building ecological facilities in the coming years.  
By some estimates the expected value of the global automation tools market in 2020 will amount to USD 149 billion, and by 2024 it will increase up to USD 321 billion. In Poland large property owners are also investing into new technologies such as installing chargers for electric cars (eg Segro properties), solar installations for heating (P3 logistics parks) etc.
Total Warehouse Space in Poland Is On The Rise
Online stores need on average three times more storage space than traditional retail chains. With the Polish on-line trade market growing 20% annually the growth in space is also expected to continue.
According to AXI Immo, by the early 2020 there will more than 18 million square meters of warehouse space in Poland – its triple of what it was 10 years ago. And demand during this time has increased more than five times. During the economic downturn of 2009, 765 000 m2 was rented, compared to 4.01 million square meters in 2018.  
Warehouse Supply
At the end of Q4 2020 there was approximately 1.42 million sqm of vacant warehouse space, accounting for 6.8% of Poland's total stock. Strong demand growth in the fourth quarter and relatively low new supply compared to previous quarters pushed vacancies down by 298,000 sqm. Given the more limited availability of warehouse space and a high level of pre-lets for projects under construction, financial incentives for tenants are likely to be scaled down on some regional markets in 2021.
Warehouse Rent and Investments
Despite the dynamic growth of the logistics market, development costs remain modest compared to western Europe, as both large and inexpensive spaces are available.
In 2020 warehouse rents remained largely stable, but some markets saw a slight downward trend due to healthy supply levels and rising vacancy rates. Headline rents stand at €2.50–3.80/sqm/month for big-box warehouses and at €4.00–5.25/sqm/month for Small Business Units in urban areas of Poland's key markets. Financial incentives from developers usually reach 10-30% of the headline rental rate and vary by lease conditions. Lease incentives include rent-free periods of one to two months per lease year and financial contributions to tenants' fit-out works or relocation costs.
Region
Prime rent in
€ per m²/
month
1 year growth
in %
5 years growth in %

Warsaw II

3.60
0.0
0.0

Katowice

3.60
9.1
3.7

Lodz

3.60
0.0
-2.6

Poznan

3.50
6.1
0.6

Wroclaw

3.60
12.5
0.6

Krakow

3.60
5.9
-2.6

Tri-City

3.50
4.5
1.8

Szczecin

3.50
0.0
1.2
China's Belt and Road Initiative
Belt and Road Initiative is the strategic project for the Chinese government which is in the early phases. Currently 90% of Asian cargo is delivered to Europe by sea. However, import of goods by rail from China has more than doubled in five years and continues to grow. Large flows of Asian capital are also coming to the CEE region and Poland. More than 20% of the warehouse space market in Poland belongs to funds with Asian capital.
Due to its geographical location, Poland is in strong position to become a bridge connecting western markets with Central Asia. On the downside this opportunity is hindered by administrative procedures and lack of infrastructure.
Logistics Trade Fairs in Poland
Modernlog
31.08-03.09.2021 in Poznan.
Modernlog is a leading fair that is organized in conjunction with ITM Industry Europe. It showcases products and capabilities of the logistics, transport and warehousing industry.
Modernlog Zones:
– Warehouse of the future
– Solutions for E-commerce and omnichannel
– Software / IoT
– Contract logistics
Modernlog exhibition:
– Equipment and devices for internal transportation
– Transport automation
– MES, TMS, WMS software
– Warehouse management equipment
– Warehousing, transport and forwarding services
– Barcodes and automatic data identification systems
– Equipment for warehouses and production floors
TransLogistica Poland
03. – 05.11 2021 in Warsaw
TransLogistica Poland is held once a year in Warsaw and is one of the most important events in the sector in Poland. It is aimed at representatives of Polish and international transportation and logistics companies who want to establish new business contacts and conquer the Polish market. The fair covers all areas of the industry ranging from services for the various modes of transport by rail, road, sea and air, as well as topics such as warehousing, logistics software or cargo handling equipment.
ColdChain Poland
20 – 22 April 2021 in Warsaw
4th International Exhibition For Cold Chain & Temperature Controlled Logistics is Poland's first dedicated cold chain event, bringing together professionals who own, lease or manage temperature controlled transport and logistics as well as specialists profesionally related to the following sectors:
food & beverages (fresh, chilled, frozen, fish & seafood, meat & diary, fruit & vegetables, etc.)
chemicals & dangerous goods (ADR / RID / ADN)
pharmaceuticals & medical sector
flower growing
Waredock in Poland
Waredock offers fulfillment and warehousing in Poland in different regions – in metropolitan Warsaw area as well as near the border of Germany. Our vision at Waredock is a geographically dispersed fulfillment and warehouse infrastructure that is enabled by data insights across the supply chain. We are working with Polish 3PL companies, property owners, businesses small and large in a range of industries. We help businesses get greater coverage in more markets. Our network includes every warehouse type, with the certifications and designations to store any specialized product. And, we'll provide picking, kitting, shipment consolidation, and more. Get started today!