What is Amazon Robotic Fulfillment Center?
Two new giant warehouses are reported to open in Ohio in the United States. Each warehouse shall be over 65 000 square meters (700 000 sq ft).  Although there is an human element involved (the two spaces will reportedly offer full time jobs for around 2500 people) the Amazon Robotics Fulfillment Center is in large parts a warehouses operated by different kinds of robots.
What kind of robots can we find in the Amazon Robotics Fulfillment Center? 
The time to fulfill the order must be minimized. This mission is accomplished with the following robotic masterpieces.
Fanuc 6 axis robot
Fanuc 6 axis robot is a massive robotic arm that can lift 1300 kg (3000 pound) pallets 7m (24 ft) in the air. It can be found for example in the Dupont, WA, Amazon 8th Generation Fulfillment Center.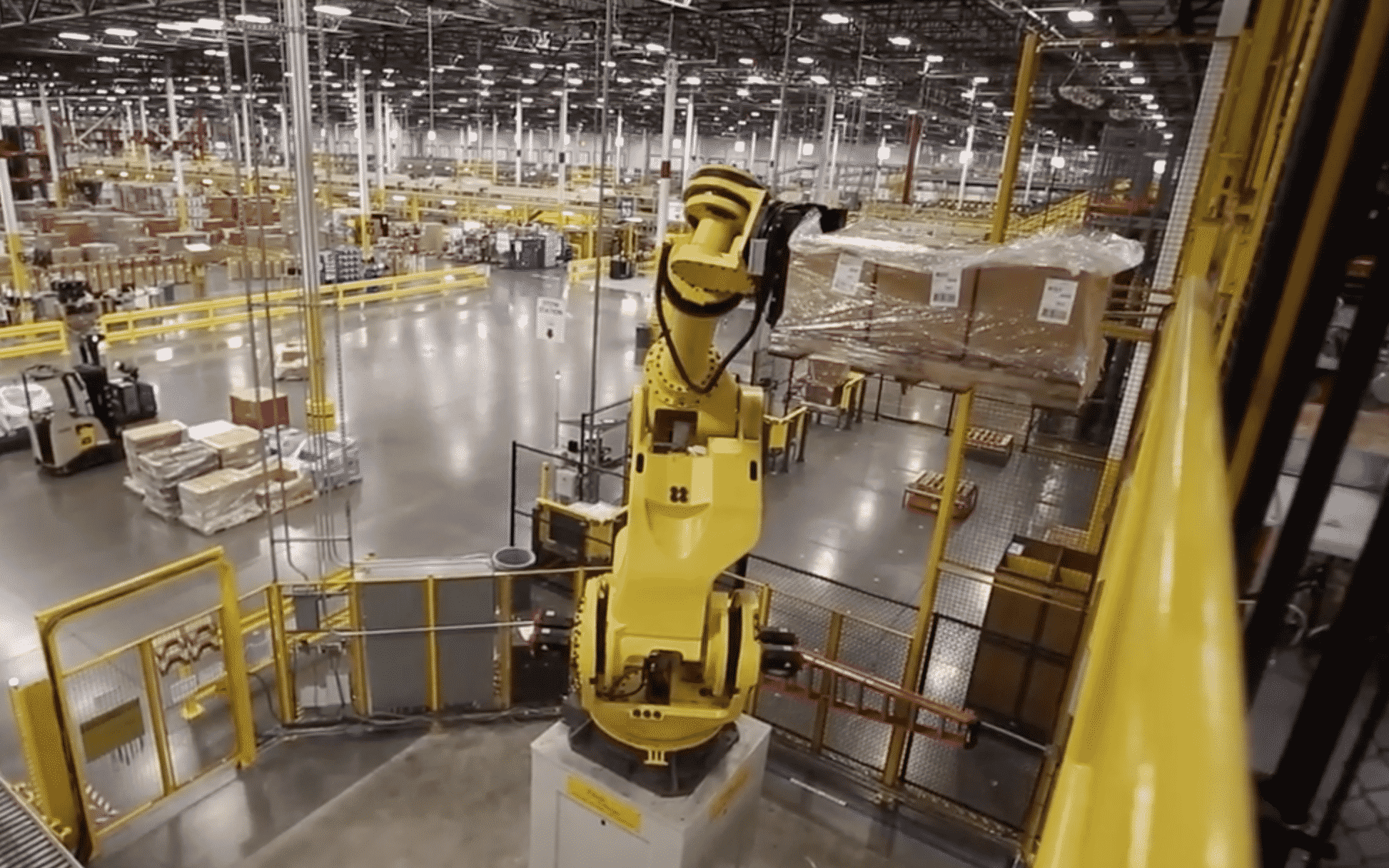 Robotic Drive Unit
Robotic Drive Unit from Amazon Robotics (formerly KIVA), the maker of mobile robotic fulfillment systems, carries inventory pods. Slow frequency pods are usually kept backward, high frequency pods are kept nearer.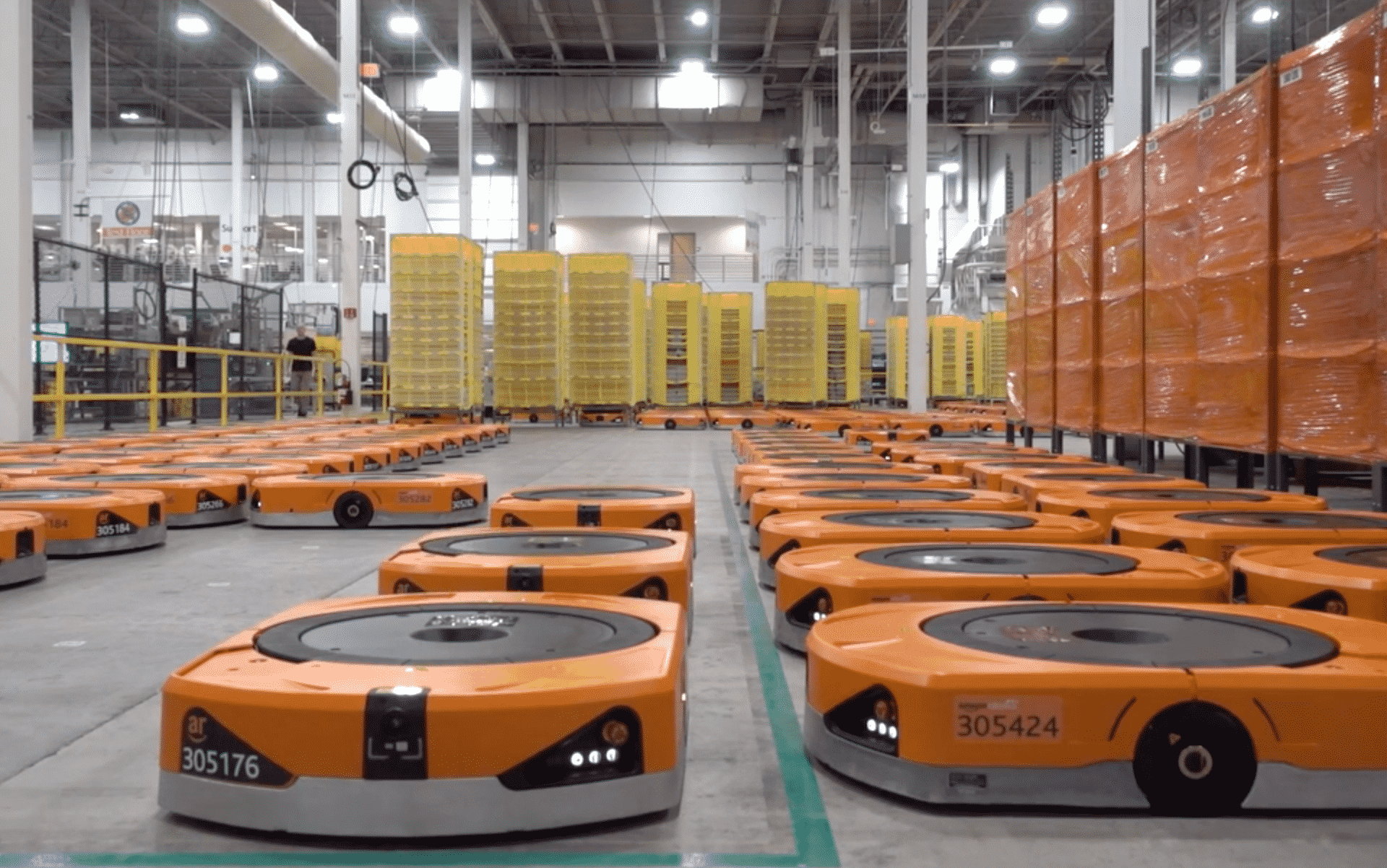 Mobile Inventory Pod and Order Pod
Inventory pods are carried by the robots to the  picking stations. Workers pick items and put them to order pod. This then moves to shipping after fulfilling all orders.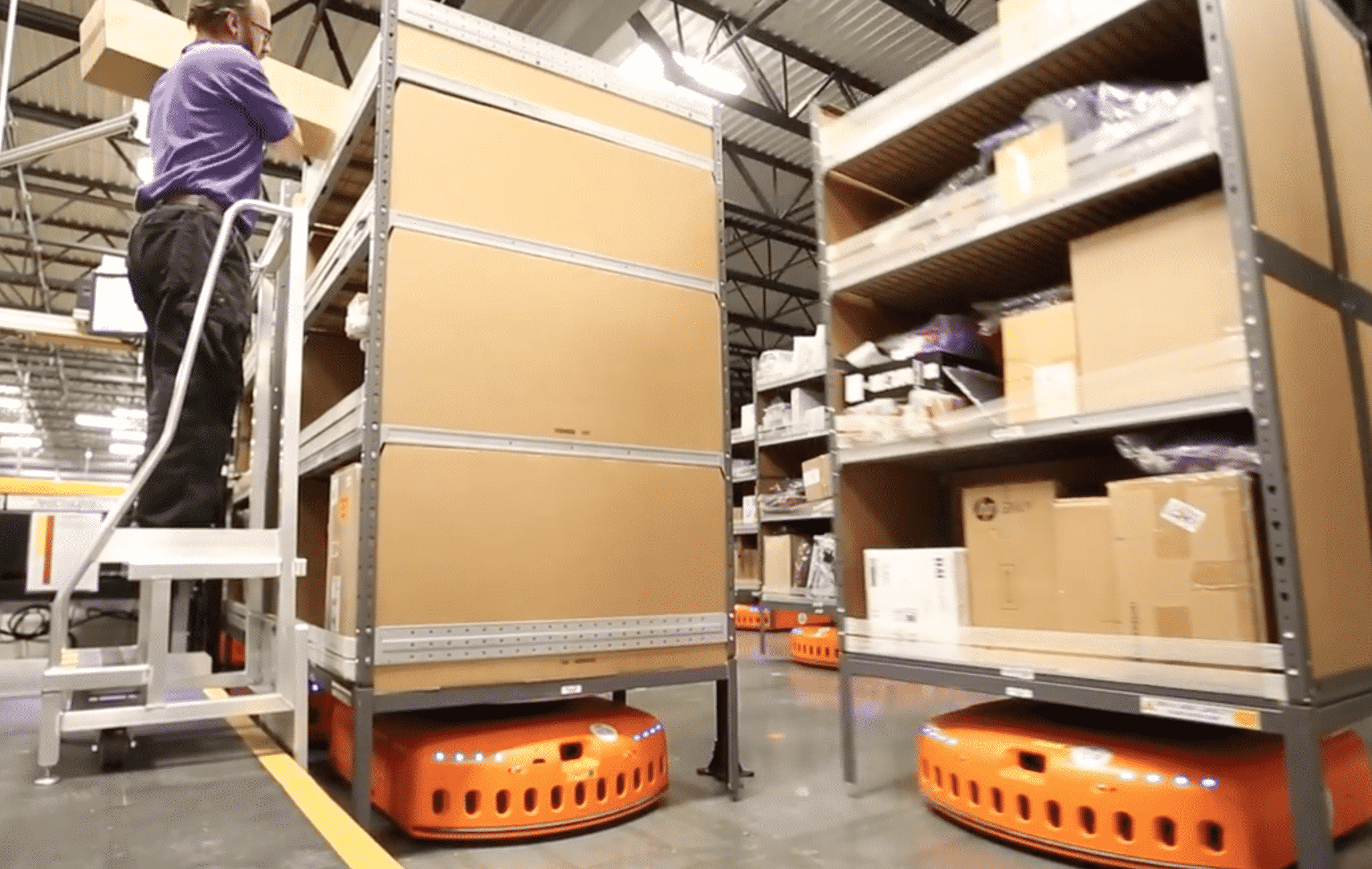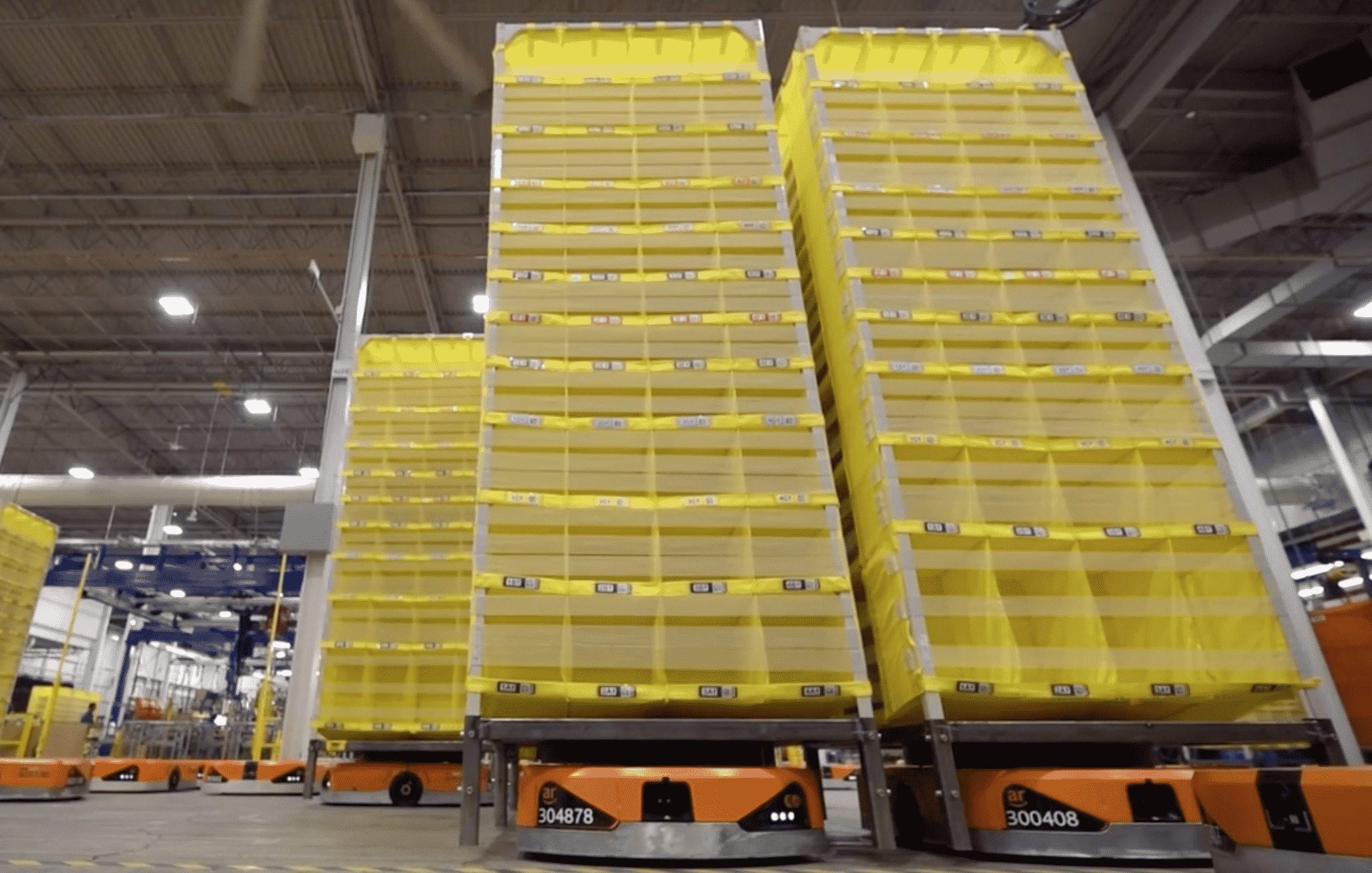 Employee Robotic Safety Vest is designed to work in tandem with the robots' existing obstacle avoidance detection.